What does it take to be a collegiate athlete?
Tue, 10/24/2017 - 1:11pm
Chloe Cordell, a member of the Ragin' Cajuns volleyball team, stepped onto the metal platform. When given the signal, she used every muscle to push against the force plate, jumping up and then landing back down in a squat.
To her left, teammate Jordan Edwards climbed into the "bod pod" — an enclosed machine that resembles an egg shell — to evaluate her body composition. Across the room, several players did what is known as a passive drool test, slowly salivating into a miniature vial to collect samples that would later show their testosterone and cortisol levels.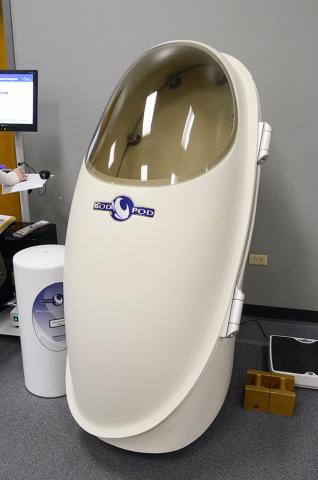 These are some of the steps the 20 players and their head coach must take every Wednesday at 6 a.m. as part of kinesiology professor Dr. Randy Aldret's research project on athletic performance maintenance.
"In the center of it all is the athlete and how they perform," Aldret said, "so what we are looking at are how different elements can affect that performance and how each element may be affecting the others."
Mood changes, physical endurance, testosterone/cortisol levels, body composition and sleep are all being monitored and recorded into a massive spreadsheet that is analyzed by Aldret and his team of undergraduate kinesiology students.
More than 15,000 individual pieces of data have been collected since the beginning of the season in August, and with each analysis, Aldret said the results have become more obvious.
"When the team is on a winning streak, when their stress is going down, they aren't producing a lot of cortisol, and they are on this incline in everything," he explained. "You start winning, so you're less stressed. You have more available testosterone. You recover better. You win more. It's a positive snowball effect."
The majority of the testing is done in a lab located in Bourgeois Hall, but the players have also been required to wear actographs, or Fitbit-like devices that record sleep patterns and daily activity levels, and answer surveys to determine their emotional state throughout the 14-week program.
"The whole study really just makes you think about what they're finding in all that data," said volleyball player Amara Richardson. "So far, it's making me think about my sleep more. I don't sleep a lot, and it's helping me make sure I'm focusing more on that."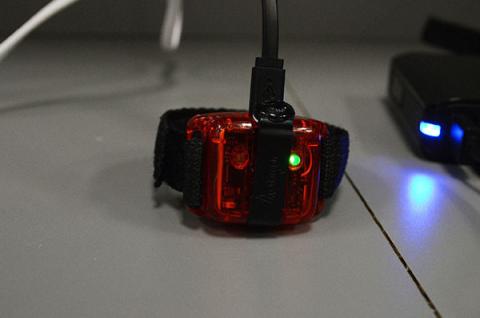 The professor also noted that while having an entire team go through the process is great for results, having a National Collegiate Athletic Association Division I head coach volunteer to be part of the training is like "the cherry on top."
When approached by Aldret, head coach Heather Mazeitis-Fontenot said she'd only agree to let her players contribute to the study if she could also participate.
"It's a lot of work for the girls, and I didn't want them to go through something I wasn't going through," Mazeitis-Fontenot explained. "It'll be interesting to see what I'm also going through in a season. If anything is deteriorating, whether it's sleep habits or diet, I want to know. I want to catch it early and be proactive."
Studying the emotional and physical side affects of what a NCAA Division I head coach goes through during a competitive season could reveal more than Aldret said he initially hoped for.
"We can now look back and see how her levels affect her team," he said. "We can answer questions like, 'Why do coaches get burnout?' There isn't any data on that yet, so to be able to collect data on Coach Heather in season, in real time, is pretty fortunate for us."
Several other universities around the country, like Rutgers University and the University of Connecticut, are doing their own versions of this type of research, but Aldret said he wanted to make sure UL Lafayette could showcase its own preventive study.
"All praise and thanks really go to the females in the room," he said, looking around as the players completed that day's tests. "If they weren't willing to participate and get up at 6 a.m. and go through these steps every single week on top of everything else they are doing, then this wouldn't be happening. This really is an amazing bunch of people."
Captions: (From top) Volleyball player Chloe Cordell jumps on the force plate; the bod pod measures the players' body composition; the players wear actographs to measure their sleep quality. (Credit: Jessica Manafi)