UL Lafayette Patent Portfolio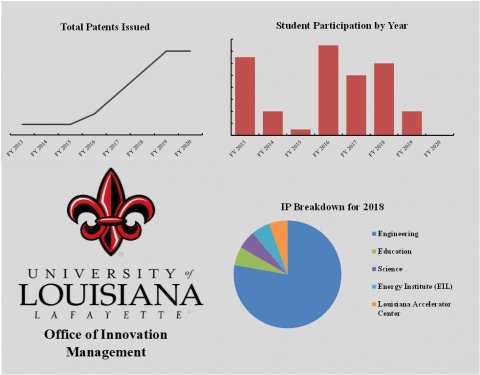 OIM had record number of patent applications filed - increased by 25%
over previous year.
OIM reached record number of issued patents - increased by 33% over previous
year.
Student involvement with research has reached an all time high- record number of students
listed as co-inventors with faculty on patent applications.
OIM is expanding its borders - International patents planned for College of Engineering faculty.
Start-up Company opens local production facility, hiring UL
students.
 
Browse through our catalog of patents.